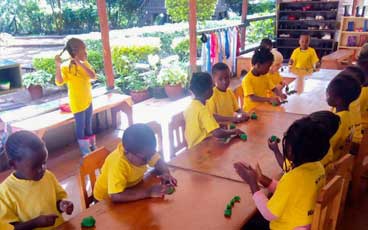 During the first stage of childhood children are learning and experiencing the world primarily through physical activity.
The nurturing environment and daily gentle rhythm of the early childhood programs at Nairobi Waldorf provide plenty of opportunity for children to learn and engage in meaningful ways through purposeful work, exploration and creative free play.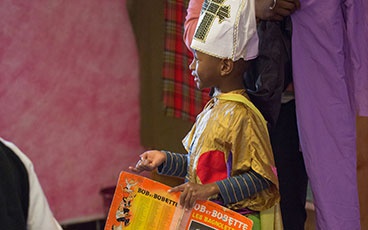 Children are engaged through practical work such as kneading bread, fruit cutting, gardening, sewing, and simple wood working.
Every morning the children gather in circle for finger plays, movement, song, verses and rhymes to inspire a love of language and develop fine and gross motor skills. Mid-morning, a wholesome, organic snack is shared at a beautifully set table.
Daily free play (indoors and outdoors) supports each child to trust their intuition, inspiration, and ability to solve problems as they create worlds with their imaginations while connecting to each other and with nature.