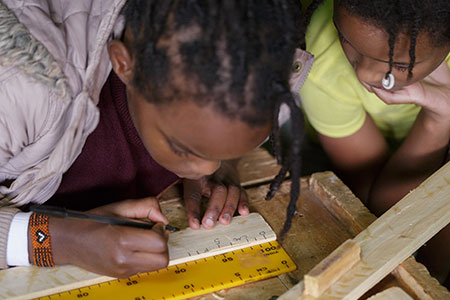 Governance
The Nairobi Waldorf School Trust is a private, international school. It is governed by three groups – the Board of Trustees, the Pedagogical Team, and the Management Team.
Board of Trustees
The Board is made up of a balanced representation of faculty, administration, parents, and respected members of the community. Board members are elected by the school community at the Annual General Meeting (AGM). The Board of Trustees is responsible for overall school legal, financial, and administrative oversight and governance as well as developing and approving school policies and human resource appointments. The Board Members meet monthly throughout the school year to provide this guidance.
Pedagogical Team
The curriculum, spirit, and pedagogical standards of the school are promoted and maintained by the Pedagogical Team (PT). The function of the PT is to ensure the quality, depth, and professionalism of teaching at the school. The PT determines and creates an environment where teachers can nurture, protect, and support students so that they can fully experience their own individuality and success.
Management
In support of the Board of Trustees and the Pedagogical Team, the school relies on the Management Team to conduct the daily tasks of the running of the school. This group is comprised of the School Manager, School Administrator, Administrative Assistants, Marketing and Public Relations Coordinator, Human Resources Coordinator, and the Finance Coordinator. This team helps to implement the policies and procedures of the school.